World Development Indicators (WDI)
World Bank

The World Development Indicators (WDI) provides a comprehensive selection of economic, social and environmental indicators, drawing on data from the World Bank and more than 30 partner agencies. The database covers more than 900 indicators for 210 economies with data back to 1960.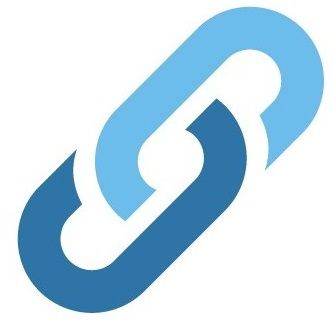 Access the database
Eurostat Pocketbook. Energy, Transport and Environment indicators
Eurostat
European Commission, 2009.

The 2009 edition presents facts and figures from the energy, transport and environment sectors, all in a single volume. With a view of the growing global political importance of issues such as climate change and energy security, the three sectors have become increasingly interconnected. This creates the need for a comprehensive approach, comprising reliable and comparable statistical data, necessary for the better understanding of the complexity of the issues, for sound policy-making and the setting of effective measures.

Access to Eurostat Transport Database
World Shipping Council.
World Shipping Council.
Trade between an origin group of countries and a destination group of countries is referred to as a trade route. Over 400 liner shipping services provide regularly scheduled service between ports along a single trade route or a group of trade routes.

ELAA for Unique data on World Shipping
European Liner Affairs Association (ELAA)
The European Liner Affairs Association was established in May 2003 to represent the interests of the world's liner shipping industry vis a vis the European Commission and other relevant institutions.
IRF World Road Statistics
International Road Federation, 2009.

IRF World Road Statistics is the only global compilation of road and vehicle statistics. It is based on data compiled from official sources within national statistics offices and national road administrations in more than 185 countries. IRF also benefits from increased cooperation with international institutions such as Eurostat and Afristat, The World Bank, and the UN ECE and the African Development Bank.
European Airport Traffic Trends 2010: Change in passenger numbers
Airline Network News & Analysis (ANNA), 2010

The latest free, downloadable European airport traffic trends database from anna.aero now comes in two parts. As before we collect and publish the year-on-year change in monthly passenger traffic figures across 300 airports, but now we also publish the actual monthly traffic figures for 2010.
Air Market Outlook 2013-2032 (Boeing report)
Boeing, 2013.


The Current Market Outlook is our long-term forecast of air traffic volumes and airplane demand. The forecast has several important practical applications. It helps shape our product strategy and provides guidance for our long-term business planning. We have shared the forecast with the public since 1964 to help airlines, suppliers, and the financial community make informed decisions.
Each year we start fresh, so we can factor the effects of current business conditions and developments into our analysis of the long-term drivers of air travel. The forecast details demand for passenger and freighter airplanes, both for fleet growth and for replacement of airplanes that retire during the forecast period. We also project the demand for conversion of passenger airplanes to freighters.

Go to webpage
EU transport in figures. Statistical Pocketbook 2015
European Commission, 2015
Transport represents a crucial sector of the economy. This publication provides an overview of the most recent and most pertinent annual transport-related statistics in Europe. It covers the European Union and its 28 Member States and, as far as possible, the current EU candidate countries and the EFTA countries.
The content of this pocketbook is based on a range of sources including Eurostat, international organisations, national statistics and, where no data were available, own estimates. Own estimates have mainly been produced to get an idea of the EU total. At the level of individual countries, they are merely indicative and should by no means be (mis-)interpreted as 'official' data.
The publication consists of three parts:
a general part wiht general economic and other relevant data,
a transport part covering both passenger and freight transport as well as other transport-related data
an energy and environmental part with data on the impact which the transport sector has on the environment